Educate Your Own (EYO) is an official fundraising campaign led by current WMI Student and Graduate Scholars to support one another by advocating for a zero-dropout rate among continuing students who are facing financial challenges. The campaign was introduced by WMI Graduate Scholar Johnson Abuto and adopted by his fellow peers in 2018. Together WMI Scholars are aiming to financially support five current student scholars with funds of upto $100 per student given once.
The Educate Your Own initiative is our way as WMI Scholars who have and continue to benefit from the WMI Scholars Program to give the same opportunity to fellow deserving young person in the developing world. We want to supplement or top up the scholarship funds they are already being awarded by WMI. The ultimate goal of supporting our own is to ensure that the deserving scholars are able to continue their studies, graduate from university, and grow as people that create positive impact in the society. 
All WMI Scholars are welcome to participate in this scholar-led initiative. As WMI Scholars, we are working to support one another through national fellowship involvement, mentorship, friendship, and also by combining our financial resources to enable other deserving students to actualize their dream of studying and earning a degree.
To thrive this project, we accept donations of any amount from WMI Scholars who share interest
in the presented idea and are willing to support the initiative.
At this time, there are five ways to make a donation:
Once a donation has been made, the following information should be considered to facilitate easy identification of the donor and the allocation of the donated amount to its appropriate coffers. Follow up with an official mail to and the EYO leadership team at educateyourown@wellsmountaininitiative.org and include:
The name of the sender.
The country of the sender.
Mobile phone contact (both WhatsApp and call with country codes; if they are not the same).
Permission to publicly list your name on the EYO donor list.
*At this time EYO is only accepting donations from current WMI Scholars. If you are interested in helping to support very bright, academically successful, and committed young leaders continue with their education in developing nations, please consider donating directly to the Wells Mountain Initiative's Scholar Program on the donate page.
The EYO fundraising campaign is managed by a team of current WMI Scholars. If you are interested in joining our team, please let us know!
Bruce Byron Onduru
Kenya
Student Scholar
Bruce joined WMI in 2018 and is a fifth year student at Jomo Kenyatta University of Agriculture and Technology studying for a bachelor of pharmacy. He was awarded a WMI COVID-19 Response Grant in 2020 for community support. Bruce is passionate about medical research and is currently a student researcher at the Health-Professional Education Partnership Initiative Kenya. Bruce is an active member of the WMI Kenya Fellowship.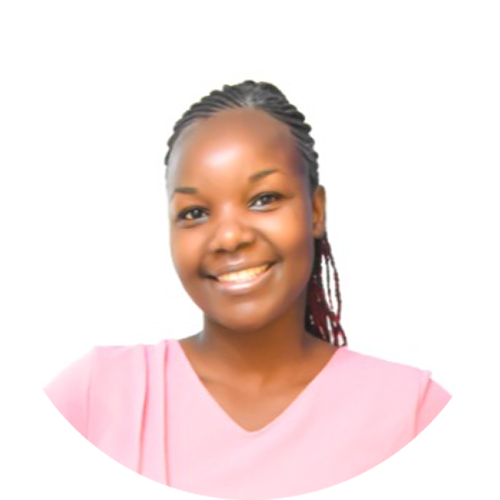 Sharon Atieno Oduor
Kenya
Student Scholar
Sharon Oduor is a senior student at United States International University Africa. She was selected as a WMI Student Scholar in 2020 and is pursuing a bachelor of science in finance with a concentration in economics to be a certified development economist. She has served as treasurer and board member of the EYO Program at USIU-Africa since 2019. In addition to fundraising and supporting youth and women, Sharon is a finance and economic mentor at Dignified Children International Kenya and Hernexx Chapter, a program for women around the world.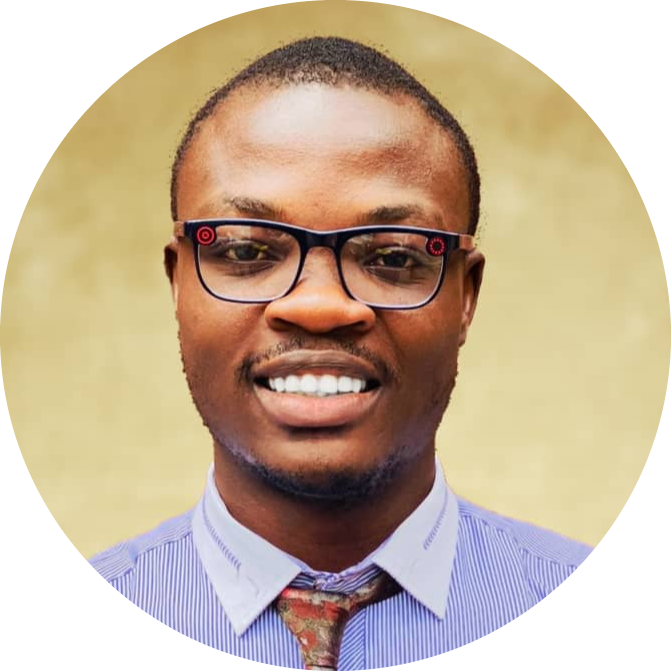 Daniel Femi
Nigeria
Student Scholar
Daniel was selected as a WMI Student Scholar in 2021 and is a 2022 beneficiary of the Educate Your Own grant. He is pursuing a bachelor of optometry at the University of Benin. In addition to his academic studies, Daniel is an advocate for eye health for under-served communities in Nigeria and has collaborated with specialists to advance effective eye care services. He is a Millennium Campus Network fellow, and a member of the R.E.T.I.N.A. Initiative, a youth-led non-governmental organization whose mission is to reduce avoidable blindness and promote eye health. Daniel is an active member of the WMI Nigeria Fellowship.
Isaac Kuugayeng
Ghana
Student Scholar
Isaac joined the WMI family as a scholar in 2022. He is studying for a bachelor of science in land economy at the Kwame Nkrumah University of Science and Technology, Ghana. Currently, he is interning as a junior technical advisor for the IT unit at the Resilience Against Climate Change Project. Isaac is the incumbent general secretary of the Xavier Past Students Association at his university and an active member of the finance committee of the Ghana Institution of Surveyors Students' Society on campus. He is service-oriented and very enthusiastic about community transformation and development and climate change.
STELLIA BANDA
Malawi
Student Scholar
Stellia is a third-year student at Lilongwe University of Agriculture and Natural Resources. She joined the WMI family as a student scholar in 2020. Stellia is also a beneficiary of the Educate Your Own Grant in 2022. As a WMI Scholar, Stellia has been transforming people's lives and living standards by empowering them with new farming technologies and embracing agribusiness. She has served as a class representative at her university and she is the secretary for the agronomy club. Stellia is enthusiastic about supporting EYO activities and fellow WMI Scholars.
Teonel Tungala
Philippines
Graduate Scholar
Teonel is a WMI Graduate Scholar with a bachelor of science in social work from the University of the Philippines, Diliman. He believes in the power of volunteerism and advocates for the rights of national minorities. Teonel is a former youth coach advocating and promoting mental health. He is currently the lead community development and social enterprise officer working with marginalized communities by empowering families with entrepreneurship development skills to alleviate poverty.
A second level of leadership is provided by WMI Scholars who volunteer as country representatives. These individuals help to increase awareness, encourage donations from other scholars within their nations and provide updates to the EYO leadership team. Additional advising assistance is provided by WMI Staff when requested.
A Big Thank You to WMI Scholar Donors
Aivoni Nahum, Tanzania
Alpha Pokharel, Nepal
Anne Marie Louise Ndiaye, Senegal
Anne Marie Ndiaye, Nigeria
Bonny Mark Alinga, Uganda
Bruce Onduru, Kenya
Catherine Nagadya, Uganda
Daniel Femi, Nigeria
David Ouma Otieno, Kenya
Doreen Ayikoru, Uganda
Egide Dushimirimana, Rwanda
Elizabeth Kinale, Kenya
Genta Dervishi, Kosovo
Hillary Maduka, Nigeria
Ibrahim Mohammed, Ghana
Isaac Kuugayeng, Ghana
Jackline Anyango Ombura, Kenya
Jacquelyne Alesi, Uganda
Jean de Dieu Hategekimana, Rwanda
Jean Aime Musabyemungu, Rwanda
Jean Nepomuscene, Rwanda
Johnson Abuto, Kenya
Joseph Tuyizere, Rwanda
Joyce Shikuku, Kenya
Kica Brian, Uganda
Leju Modi Benjamin, South Sudan
Loice Akinyi Ang'ienda, Kenya
Melisa Bhebe, Zimbabwe
Phiona Kituyi, Uganda
Precious Mhlanga, Swaziland
Richard Duku, South Sudan
Sarah Naduru, South Sudan
Shallote Bi Kum, Cameroon
Sharon Mwaweza, Kenya
Sharon Oduor, Kenya
Sihlobo Khumalo, Zimbabwe
Stellia Tamandani, Malawi
William Alira, South Sudan
E-mail: educateyourown@wellsmountaininitiative.org