Meet the Team at Wells Mountain Initiative
Jordyn Wells

Co-founder and Executive Director
As WMI's Managing Director, Jordyn oversees the day-to-day execution of the WMI's vision, development of internal operational systems and planning and implementation of new programming.
Previously, Jordyn worked for Shining Hope for Communities (SHOFCO), a Kenya-based NGO, from 2011-2016, most recently as the Chief Program Officer, where she led the design and implementation of SHOFCO's operational, financial, and evaluation systems. Prior to SHOFCO, Jordyn served as the Chief Program Officer at DoSomething.org.  As DoSomething.org's Chief Program Officer, Jordyn provided young people with the funds and training to start and grow their own community projects and nonprofit organizations.
Jordyn has a BA in cultural anthropology from Bard College and a MSW, with a concentration in nonprofit management and international social welfare, from Columbia University.
Nicole Schmitz

Assistant Director
Since 2013, Nicole has served in numerous roles at WMI, working to expand the WMI Fellowship network, Community Development Grant program, Scholar Ambassador program, Global Advisory Board, and Scholar Review Board. She also leads the planning and logistical coordination of Dream Big Conferences and the WMI Academy and provides operational support across the organization.
Previously, Nicole served as the International Student Advisor and Scholar Services Coordinator at Mercer University and as a Program Assistant for Project Harmony International.  
Nicole earned her BS in international business from Champlain College.

Khushbu leads WMI's fund development strategy, fundraising efforts, Board Relations, and also works to enhance communication strategies.
Khushbu has expertise in international development, gender and human rights and has worked across 15 countries in Africa, Asia, and Europe. She is adept at positioning and amplifying social justice issues in order to elevate community voices to diverse stakeholders for maximum funding and policy impact. She has led fundraising and policy efforts for organizations included the NYC Department of Health, United Nations Women, CARE International and the Ford Foundation.
Khushbu graduated with distinction from Wellesley College and Princeton University's Woodrow Wilson School of Public and International Affairs. She is fluent in French, Urdu and Hindi. She lives with her partner and children in New York City.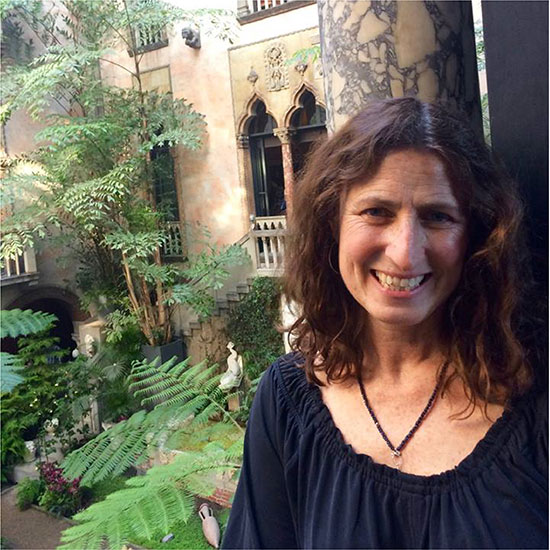 Lisa McLaughlin Wyncoop


Student Scholar Coordinator
Lisa manages our scholarship program, where she's responsible for all communication with the student scholars and with assisting them in their academics and community service.
She has worked extensively with international students at the secondary and tertiary education levels. A former associate professor at Columbia University in New York City, she has taught English language skills to international students and refugees living in the United States, as well as teaching English as a foreign language in Spain. 
She graduated from Boston College with a double major in English and philosophy and has a master's degree in teaching English as a second language from St. Michael's College.
Johnson Abuto



Monitoring and Evaluation Coordinator
Johnson is responsible for the design and pilot testing of our survey instruments, as well as managing the creation and ongoing oversight of our M&E database and providing M&E support to all of our Community Development grantee projects.
Johnson, a WMI Graduate Scholar, has over six years' experience in information technology and monitoring and evaluation (M&E). Prior to joining WMI, Johnson worked for Carolina For Kibera as a Youth Coordinator and for Shining Hope for Communities as the M&E Coordinator and System Administrator.
Johnson has a Diploma in monitoring and evaluation and a BA in business and information technology from Nazarene University. Johnson is based full-time in Nairobi.
Justine Jackson

Communications Coordinator
Justine is in charge of designing and creating our communication materials. 
Prior to joining WMI, Justine has worked both in the nonprofit sector as a Learning Coordinator at Northlands Job Corps and a School Director for a Ghana-based trade school, and in the arts sector as an Events Coordinator in NYC,  the Director of a commercial gallery and Founder of Little Horse Arts, youth theatre and arts programming. When not working for WMI, Justine co-owns and co-manages Northern Daughters Gallery in Vergennes, Vermont.
Justine has a BA in international studies from Middlebury College.
The Global Advisory Board is comprised of WMI Scholars who are invested in the scholar experience and exemplify the values of partnership and community leadership. Board members provide insight, direction and recommendations for the growth of our organization and are integral to ongoing program development and implementation. Each member works 20 hours a month and serves a 3 year term.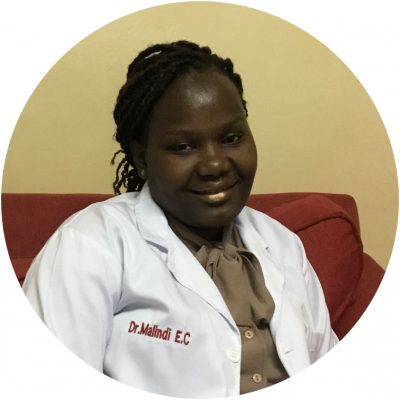 Dr. Ephranzia currently works at a governmental hospital in Kenya and is self-sponsoring her masters studies in diagnostic radiology at the University of Nairobi. She has been an active WMI Scholar since 2010 and leads the WMI Kenya Fellowship's mentorship program. As a board member she strives to build strong, cohesive relationships between student and graduate scholars.
Sujan Gautam




Agroforestry Technical Advisor
Sujan became a WMI Scholar in 2017 and finish his agriculture studies in 2020. He held many leadership positions at his university and is engaged in promoting numerous environmental issues. As an inaugural board member, Sujan would like to create processes to ensure that this leadership opportunity becomes an effective platform for all scholars to help shape the future of WMI.
Melisa is a recent medical school graduate and is currently completing her residency at the third largest hospital in Zimbabwe. She also serves as the Projects Coordinator of the Zimbabwe Fellowship, Communications Coordinator of Educate Your Own initiative started by WMI Scholars, and a Committee Member of the Young Makwika Movement. As a board member, Melisa's goal is to increase knowledge and improve access to the WMI Scholar opportunity for those who are most marginalized in remote communities.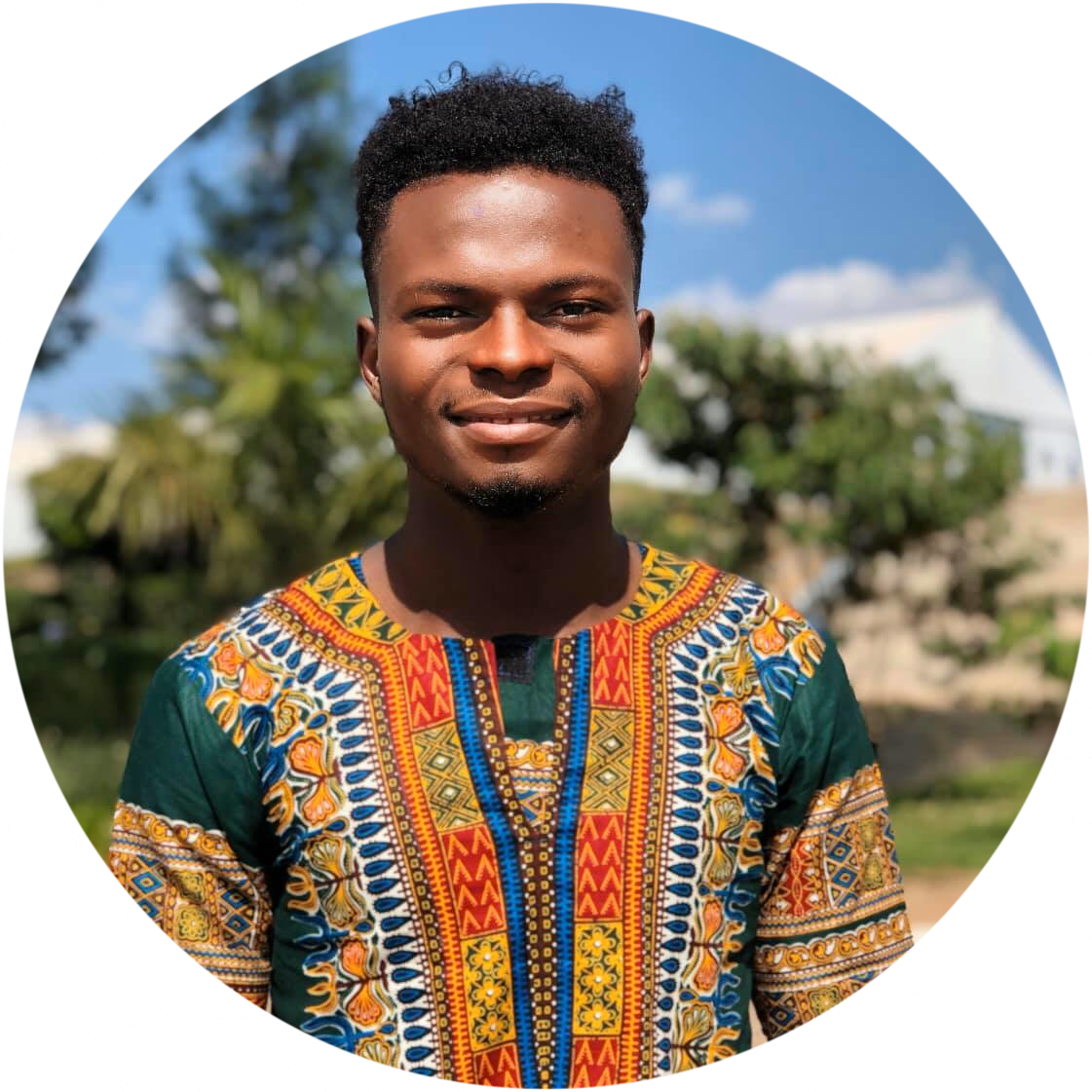 Jeremiah Thoronka

Global Challenges Student, ALU
Jeremiah studies global challenges with a focus on energy at the African Leadership University in Rwanda. He is very active on campus and serves in numerous leadership positions. As the secretary general of the university's student council, Jeremiah has been able to focus on the process of policy development and engage with numerous stakeholders. As a board member, Jeremiah aims to create new opportunities that will foster advanced collaboration between WMI Scholars. 
Success Odoemenam Eugene


Biology Student, University of Port Harcourt
Success is a WMI Student Scholar studying biological sciences at the University of Port Harcourt. Since becoming a WMI Scholar in 2019, she has intensified her involvement with local community building projects and volunteers as a workshop instructor the Working to Advance STEM Education for African Women Foundation. As a board member, Success is working to develop resources to guide WMI Student Scholars in creating and leading impact drive community service projects.
BoldStep Initiative Founder
Juma earned a bachelor of science degree in community resource management from Kenyatta University in 2015. Today, he is the founder of BoldStep Initiative, which addresses the gaps existing in business skills and competency of Kenyan youth. He is also employed by the Economic and Social Rights Center and manages their water, health and sanitation programs. Juma was the first chairperson of the WMI Kenya Fellowship and currently runs the fellowship's mentorship program. As a member of the board, Juma is most interested in strengthening the capacities of WMI Fellowship groups.
Gwenael Apollon
Secretary General, YMCA Haiti
Didier Blesin
International Training Consultant & Coach
JT Bolger
President, Bolger & Co.
Rick Claydon
CEO Emeritus, Ridgewood YMCA
Marianne Dill
Retired Director of Operations, The Rink
Brent Edmonds
President and Founder, Edmonds Contracting
Kenneth Forester
CEO, Meridian
Susan Hunt
Occupational Therapist
Bob Jones
CEO Emeritus, Children's Aid and Family Services
Rick Kushel
CEO, Deal Cloud
Ernie Lamour
CEO, Ridgewood YMCA
Christopher Lutz
Senior VP of Investments
Gail Nystrom
Founder & Executive Director, Costa Rican Humanitarian Foundation
Seta Nazarian
Nonprofit Organizational Management Consultant
Denis Salamone​
Senior VP of Investments
Leanne Tingay​
Senior Associate for Programs, Orton Family Foundation​
Dr. Mary Clark Romney​
Retired, Medical Doctor
Carol Vitz Wells
Operations Director, Bristol Suites & Vermont Marketplace
Philip Wells
Architect, Peter Raymond Wells Architects
Jordyn Wells
Executive Director, WMI
Thomas Wells
Founding Partner, Wells, Jaworski & Liebman
& Founder & Chairman, WMI