Meet the Team at Wells Mountain Initiative
Jordyn Wells

Co-founder and Executive Director
As WMI's Managing Director, Jordyn oversees the day-to-day execution of the WMI's vision, development of internal operational systems and planning and implementation of new programming.
Previously, Jordyn worked for Shining Hope for Communities (SHOFCO), a Kenya-based NGO, from 2011-2016, most recently as the Chief Program Officer, where she led the design and implementation of SHOFCO's operational, financial, and evaluation systems. Prior to SHOFCO, Jordyn served as the Chief Program Officer at DoSomething.org.  As DoSomething.org's Chief Program Officer, Jordyn provided young people with the funds and training to start and grow their own community projects and nonprofit organizations.
Jordyn has a BA in cultural anthropology from Bard College and a MSW, with a concentration in nonprofit management and international social welfare, from Columbia University.
Nicole Schmitz

Assistant Director
Since 2013, Nicole has served in numerous roles at WMI, working to expand the WMI Fellowship network, Community Development Grant program, Scholar Ambassador program, Global Advisory Board, and Scholar Review Board. She also leads the planning and logistical coordination of Dream Big Conferences and the WMI Academy and provides operational support across the organization.
Previously, Nicole served as the International Student Advisor and Scholar Services Coordinator at Mercer University and as a Program Assistant for Project Harmony International.  
Nicole earned her BS in international business from Champlain College.

Khushbu leads WMI's fund development strategy, fundraising efforts, board relations, and also works to enhance communication strategies.
Khushbu has expertise in international development, gender and human rights and has worked across 15 countries in Africa, Asia, and Europe. She is adept at positioning and amplifying social justice issues in order to elevate community voices to diverse stakeholders for maximum funding and policy impact. She has led fundraising and policy efforts for organizations included the NYC Department of Health, United Nations Women, CARE International and the Ford Foundation.
Khushbu graduated with distinction from Wellesley College and Princeton University's Woodrow Wilson School of Public and International Affairs. She is fluent in French, Urdu and Hindi. She lives with her partner and children in New York City.
Johnson Abuto



Monitoring and Evaluation Coordinator
Johnson is responsible for the design and pilot testing of our survey instruments, as well as managing the creation and ongoing oversight of our M&E database and providing M&E support to all of our Community Development grantee projects.
Johnson, a WMI Graduate Scholar, has over six years' experience in information technology and monitoring and evaluation (M&E). Prior to joining WMI, Johnson worked for Carolina For Kibera as a Youth Coordinator and for Shining Hope for Communities as the M&E Coordinator and System Administrator.
Johnson has a Diploma in monitoring and evaluation and a BA in business and information technology from Nazarene University. Johnson is based full-time in Nairobi.
Jacquelyne Alesi

East Africa Regional Coordinator
Jacquelyne, the East Africa Regional Coordinator, has extensive experience in non-profit organizations in Uganda. She has previously worked as a program manager with Children's AIDS Fund Uganda and executive director with Uganda Network of Young People Living with HIV, contributing to the HIV response nationally, regionally and within local communities. She has volunteered with various organizations and serves as board chair for the Global Network of People Living with HIV (GNP+), as well as on the board of ATHENA Network. 
She has created two organizations, the Jacquelyne Ssozi Foundation and Link Up Consultancy Management and has received both a WMI Covid-19: Community Response Grant and a WMI Community Seed Grant to support HIV-positive women with food assistance and medical care. Jacquelyne is a 2015 WMI Graduate Scholar with a bachelor's degree in social sciences and diplomas in guidance and counseling and physiology.
Alpha Pokharel

Asia & Oceania Regional Coordinator
Alpha is a WMI graduate scholar of 2016 with bachelor's degree in Nursing Science with the help of the WMI scholarship. After which she worked for more than three years to improve the Maternal and Neonatal health of the women and children  as a Nurse in the Ministry of Health and Population, Nepal. She was later awarded a scholarship under the Asian Development Bank/Japanese Scholarship to study for a Master's degree in Community and Global Health at the University of Tokyo; in which she graduated in March of 2021.
 During her stay in Japan, Alpha worked as a Research Assistant to improve healthcare access among Nepali immigrants. She also did a Research Consultancy with the World Bank in Malaysia focusing on Universal Health Coverage. She is currently working on research projects related to Maternal and Child Health, and Health Services.
Justine Jackson

Communications Coordinator
Justine is in charge of designing and creating our communication materials. 
Prior to joining WMI, Justine has worked both in the nonprofit sector as a Learning Coordinator at Northlands Job Corps and a School Director for a Ghana-based trade school, and in the arts sector as an Events Coordinator in NYC,  the Director of a commercial gallery and Founder of Little Horse Arts, youth theatre and arts programming. When not working for WMI, Justine co-owns and co-manages Northern Daughters Gallery in Vergennes, Vermont.
Justine has a BA in international studies from Middlebury College.
Phoeby Musonda

Central/Southern Africa Regional Coordinator
Phoeby is Regional Coordinator for Central/Southern Africa and lives in Zambia. Her professional background is in the nonprofit sector, with experience in international development. She works as operations and development manager in the Zambia office of Freely in Hope, a nonprofit organization that focuses on advocacy through education and leadership development for survivors of sexual violence. 
Before that she worked with Women and Law in Southern Africa, an organization that focuses on women's and children's socio-economic rights. She is a 2017 WMI Graduate Scholar with a bachelor of law degree from the Zambian Open University.
Dr. Phinuella Okunamiri






West Africa Regional Coordinator
Phinuella is the Regional Coordinator for the West Africa region, and resides in Nigeria. She graduated as a Medical Doctor from the University of Ibadan in 2018 and specialize in mental health. 
She has a passion for creating impact through service and has over nine years of volunteer experience working as an activity coordinator in Afara Leadership Center and Imoran Center – centers in Nigeria that focus on promoting all-round formation of women. She is the director of a social media project, Wassup Mind Naija, started with a WMI Community Development Grant, that promotes mental health literacy with the aim of bridging the mental health gap in Nigeria through storytelling animations and videos.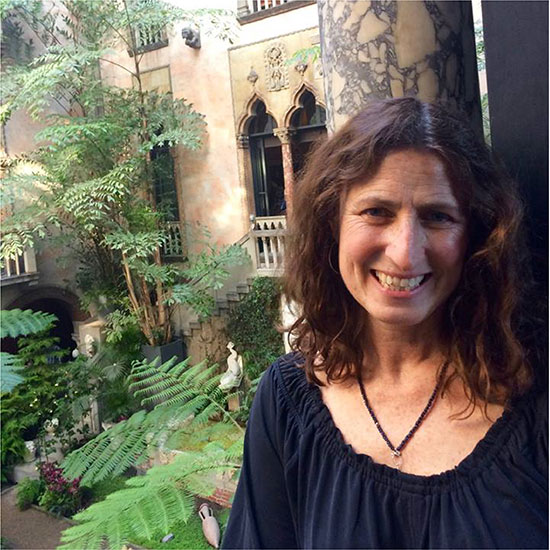 Lisa McLaughlin Wyncoop


Student Scholar Coordinator
Lisa manages our scholarship program, where she's responsible for all communication with the student scholars and with assisting them in their academics and community service.
She has worked extensively with international students at the secondary and tertiary education levels. A former associate professor at Columbia University in New York City, she has taught English language skills to international students and refugees living in the United States, as well as teaching English as a foreign language in Spain. 
She graduated from Boston College with a double major in English and philosophy and has a master's degree in teaching English as a second language from St. Michael's College.
The Global Advisory Board is comprised of WMI Scholars who are invested in the scholar experience and exemplify the values of partnership and community leadership. Board members provide insight, direction and recommendations for the growth of our organization and are integral to ongoing program development and implementation.  Each member works 20 hours a month and serves a 3 year term.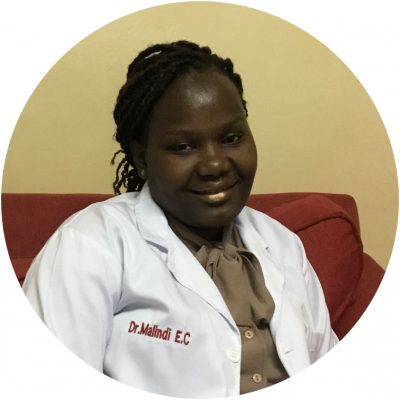 Dr. Ephranzia Chao Malindi
Dr. Ephranzia currently works at a governmental hospital in Kenya as a radiology resident and is self-sponsoring her master's studies in diagnostic radiology at the University of Nairobi. In 2019, she founded her own radiology firm, Kwetu Imaging Services, which provides prenatal services for women in the low-income neighborhood of Mathare. Ephy has been an active WMI Scholar since 2010 and leads the WMI Kenya Fellowship's mentorship program. As a board member she strives to build strong, cohesive relationships between student and graduate scholars. She has received a WMI Community Development Seed Grant to expand her radiology business and a WMI Community Response Grant to help fight COVID-19 in her region. In 2020 she received the Kenyatta National Hospital Research Grant for her work with ultrasound imaging.
Melisa is a recent medical school graduate and is currently completing her residency at the third largest hospital in Zimbabwe, where she is a caseload and staff manager. She plans on pursuing a master's degree in public health in September 2021, and is running her own organization, Lwisani Uplifting Women In Education, which focuses on education and literacy for secondary school girls. She also serves as the Projects Coordinator of the Zimbabwe Fellowship, Communications Coordinator of Educate Your Own initiative started by WMI Scholars, and a committee member of the Young Makwika Movement. As a board member, Melisa's goal is to increase knowledge and improve access to the WMI scholarship opportunity for those who are most marginalized in remote communities. She co-heads the WMI Webinar series, which offers educational and professional skills training to WMI Scholars.
Medical Student, University of Health & Allied Sciences
Ghana
Isaac is a medical student from the University of Health and Allied Sciences in Ghana. He is active on campus and has served in several leadership positions such as curator for TEDxUHAS, National Union of Ghana Students president and the chief justice of the Student Representative Council. Projects he is involved with include the One Thousand Sanitary Pad Project, which seeks to distribute free sanitary pads to girls in low-income communities. Isaac hopes to develop a career in public health with a focus on global epidemiology. He hopes to bring on board new ideas that will help WMI Scholars in their chosen fields, most especially in the areas of volunteerism and mentorship.
Success Odoemenam Eugene




Biology Student, University of Port Harcourt
Success is a WMI Student Scholar studying biological sciences at the University of Port Harcourt. Since becoming a WMI Scholar in 2019, she has intensified her involvement with local community building projects and volunteers as a workshop instructor in the Working to Advance STEM Education for African Women Foundation. She has volunteered as a medical laboratory scientist in rural medical camps and also participated in the internship program at the University of Port Harcourt Teaching Hospital. As a board member, Success is working to develop resources to guide WMI Student Scholars in creating and leading effective community service projects. She is particularly interested in increasing the number of female applicants to our scholarship program and contributed many hours to this project as board chair.
Engineering Student, Fed. University of Technology Nigeria
Mariam is a final year student at the Federal University of Technology Minna, majoring in electrical and electronic engineering. She co-founded Females in Clean Energy Foundation and serves as secretary of the foundation, the goal of which is geared towards realizing gender equality and women's empowerment as well as increasing access to affordable and reliable renewable energy in rural communities in Nigeria. Currently, she works as a research assistant at Advanced Engineering Innovation Research Group. She is the first female president of WMI Nigeria Fellowship. As a board member, she is most interested in promoting the success of WMI by strengthening the relationship between scholars of different countries through a cultural immersion series program.
Pharmacy Student, University of Rwanda
Rwanda
Charles, a WMI Scholar since 2019, is a pharmacy student at the University of Rwanda. With an overall goal of improving living conditions in underserved communities, Charles has volunteered at and held leadership positions in different students-led organizations at his university, such as Rwanda Pharmaceutical Students' Association and Rwanda Village Community Promoters. Charles is co-founder and currently serves as president of SaGE Pharmily, an organization that promotes health and empowers young people. He also volunteers at Youth Service Organization, which focuses on skills development for youth. As a board member, Charles will work to enhance communication and collaboration of WMI Scholars from different fellowships.
Biotechnology Graduate
Pakistan
Jawaria graduated in 2019 with a bachelor's degree in biotechnology from the University of Karachi. Having worked as a research associate at a local research facility to find a potential treatment through natural means for liver cancer, she is currently looking for new opportunities where she can help her community grow. She has worked towards educating local children because she believes that education empowers the people to be able to help themselves in the future, and in turn, their community. As a board member, Jawaria wants to work towards a successful mentorship program that will help students achieve their goals.
PREVIOUS GLOBAL ADVISORY BOARD MEMBERS
Brian Juma Omala
Kenya, Graduate Student, McGill University

Jeremiah Thoronka
Sierra Leone, Graduate Student, Durham University
Sujan Gautam
Nepal, Graduate Student, Swedish University of Agriculture
Thomas Servodzi
Ghana, Finance Manager, Asante Kotoko Sporting Club
Gwenael Apollon
Secretary General, YMCA Haiti
Didier Blesin
International Training Consultant & Coach
Rick Claydon
CEO Emeritus, Ridgewood YMCA
Jag Dalal
Speaker and Management, IT and Outsourcing Expert
Laurent Desmangles
Managing Director & Senior Partner,
Boston Consulting Group
Kenneth Forester
CEO, Meridian Air
Rick

Kushel
Co-Founder & General Partner, Fintop Capital
Christopher Lutz
Senior VP of Investments
Gail Nystrom
Founder & Executive Director, Costa Rican Humanitarian Foundation
Dr. Mary Clark Romney
Retired, Medical Doctor
Thomas Wells
Founding Partner, Wells, Jaworski & Liebman
& Founder & Chairman, WMI
Jordyn Wells
Co-Founder & Executive Director, WMI

Marianne Dill
Retired Director of Operations, The Rink
Brent Edmonds
President and Founder, Edmonds Contracting
Susan Hunt
Occupational Therapist
Bob Jones
CEO Emeritus, Children's Aid and Family Services
Ernie Lamour
CEO, Ridgewood YMCA
Seta Nazarian
Nonprofit Organizational Management Consultant
Denis Salamone​
Senior VP of Investments
Leanne Tingay​
Senior Associate for Programs, Orton Family Foundation​
Carol Vitz Wells
Operations Director, Bristol Suites & Vermont Marketplace
Philip Wells
Architect, Wells Architecture