WMI provides educational scholarships to highly motivated and community-minded young people, with little to no financial resources, pursuing undergraduate degrees in high-need sectors.
We fund WMI Scholars' undergraduate education, offer skill-building opportunities and provide on-going career counseling to ensure that our scholars successfully complete their studies. In addition, we provide flexible tuition support that enables first-generation college students more support to complete their studies and succeed.
Through intensive community service projects, WMI Scholars garner hands-on leadership development alongside their academic career. 
479 Scholars from 47 countries!
Our student scholars pursue degrees in various community-orientated fields, including medicine and health sciences, community development, education, and social work and fields essential to the growth of their countries, including law, agriculture, business, information technology and engineering. The WMI scholarship program currently supports students in 47 countries, with 268 student scholars and 211 graduate scholars.
HARRIET AKELLO, UGANDA
AGRICULTURE
"You have lit and given me a candle that I should not only keep burning, but use it to brighten the way to my future. I will do my best throughout my studies, so that I can use the knowledge and skills gained to create change that I want to see in my community, Uganda and beyond."
Harriet, the sixth of eight children, grew up in a displaced persons camp in the war zone during the time of the Lord's Resistance Army in northern Uganda. Due to the fact that she wasn't first-born, she avoided being married off in her teens. Her brothers dropped out of high school, leaving some small funds to help Harriet receive her secondary education. Her family's struggles to procure sufficient food along with the attendant malnutrition she observed influenced her decision to study agriculture. She aspires to work to strengthen her country's agricultural infrastructure and food security for all Ugandans.
Meet some of our Student Scholars
MANTY SUMA
Sierra Leone
Medicine and Surgery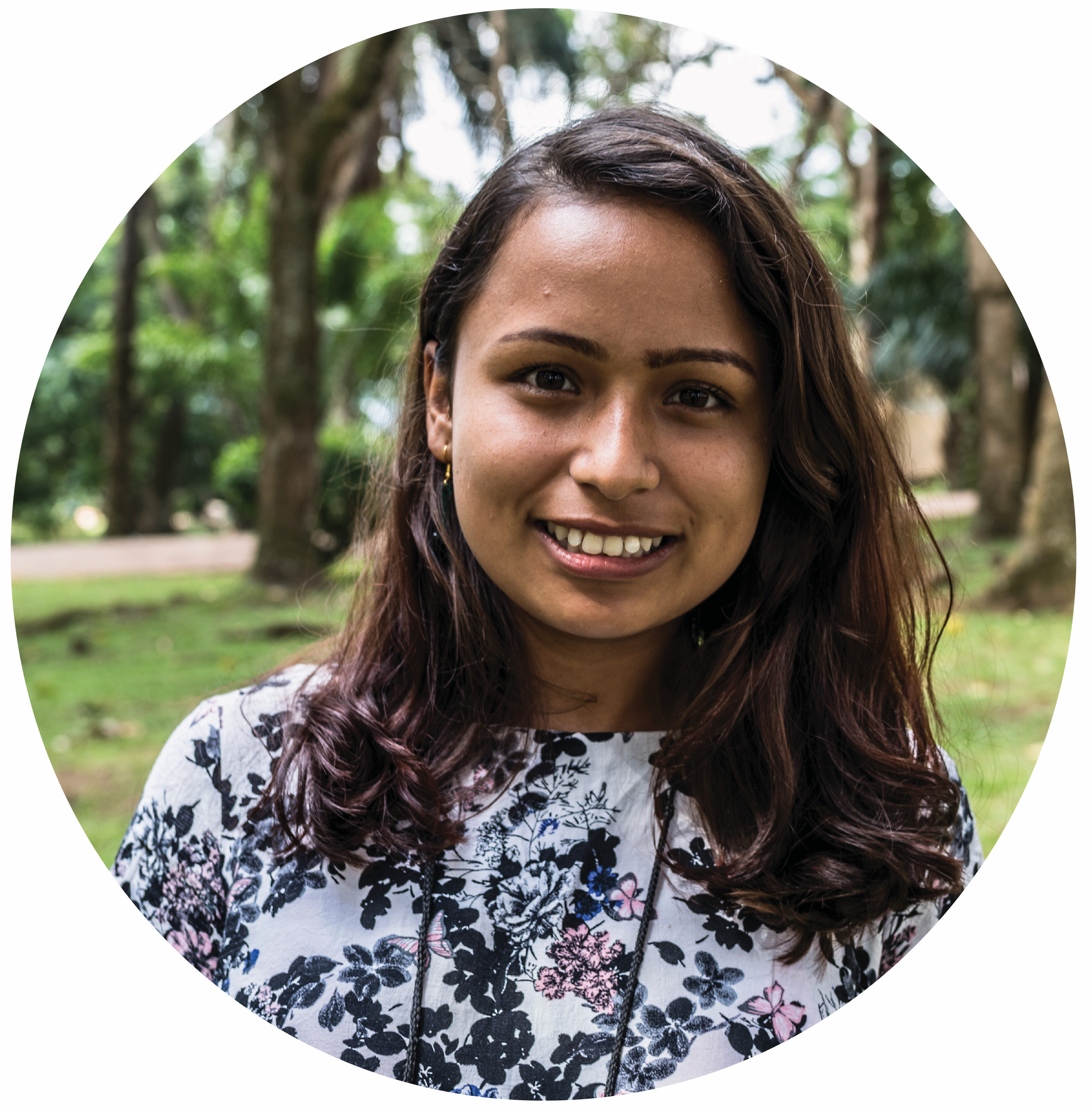 GRACE TIWARI
Nepal
Agriculture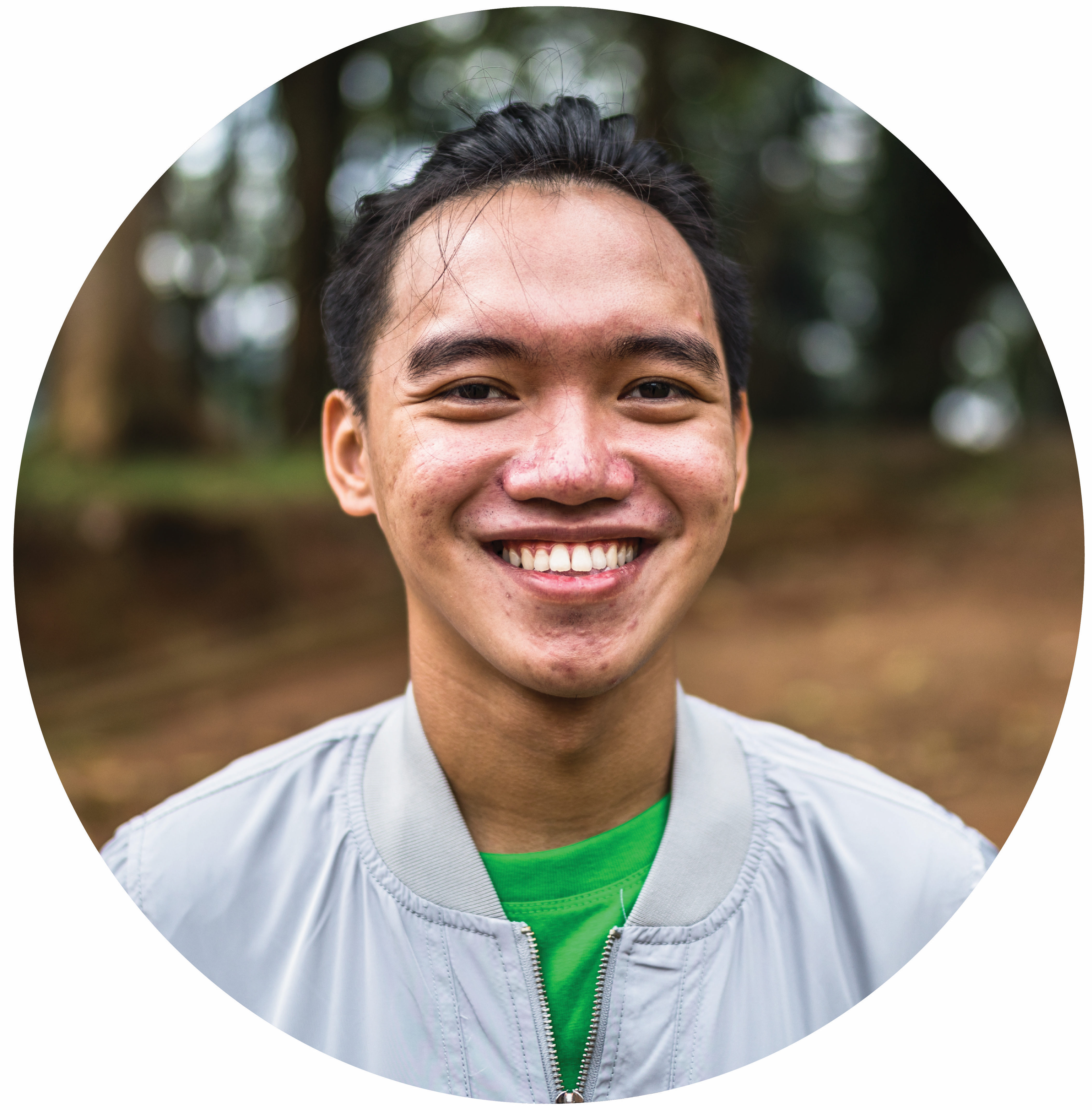 TEONEL TUNGALA
Philippines
Business Administration
LILIAN ODHIAMBO
Kenya
Community Health Nursing
Over 30,000 volunteer hours completed in 2019!
SEE WHAT SOME OF OUR STUDENT SCHOLARS ARE DOING TO TRANSFORM THEIR COMMUNITIES
Sehrish regularly volunteers with a free medical camp organization by her university. "I am highly thankful for your support for my M.B.B.S program at Khawaja Muhammad Safdar Medical College, Sialkot, Pakistan. I have adopted your agenda of support and participated in many volunteer activities whenever I get opportunity to do so."
In partnership with Eyeglasses for Haiti, Ralf volunteered his ophthalmologist expertise to provide quality eye care and prescription glasses to 70 patients in Haiti! Ralf's vision to provide eyeglasses and eye care to others is creating endless joy and increased opportunities for students, the elderly, and those who were once disabled by their poor sight.
The community near Nobel Medical College has many paddy fields and snakebites are a common occurrence. Alpha was observant of her community's needs and held an awareness training about snakebite care. Alpha reports, "I saw people applying cow dung on the bitten area so I thought of giving a short education about the malpractice, its effect, and the right procedure."
Samuel (center) has already begun passing the gift of education forward by assisting with the graduation ceremony for Kajo Keji Student Association graduates at the University of Bahrel Ghazal. The Kajo Keji student group works to create strong bonds between first year students and continuing students and the preservation of cultural activities unique to the Kajo Keji region.
Each year we receive over one thousand scholarship applications. In 2020, we selected 62 new student scholars.