We're proud of our 365 student scholars and 285 graduate scholars
We believe rigorously evaluating our programs is crucial to ensuring we are making an impact. We require bi-annual academic and community service reports from all student scholars, conduct in-depth annual surveys of our graduate scholars, and 3 month and 1 year evaluations of all micro-grants projects. 
48,000
Hours of community
service completed by student scholars this year
80%
of student scholars
have leadership positions
in community and/or
school groups
80%
are the first generation
in their family to attend
tertiary education
86%
of graduate scholars are employed-90% in their field of study
35%
of graduate scholars run their own nonprofit or business, employing over 275 people and serving over 12,500
55%
of graduate scholars are supporting the education of someone else
108
Community projects, led by graduate scholars, funded since 2016
61%
of graduate scholars serve in leadership positions in volunteer community and/or civic groups
13
WMI Fellowships established, with 333 members
61%
of graduate scholars are currently involved in volunteer work, civic and/or community groups
35%
of student scholars have started their own non-profit or business
45%
of graduate scholars are health care professionals
15%
in Business
5%
in Law

5%
Community Development
5%
in Education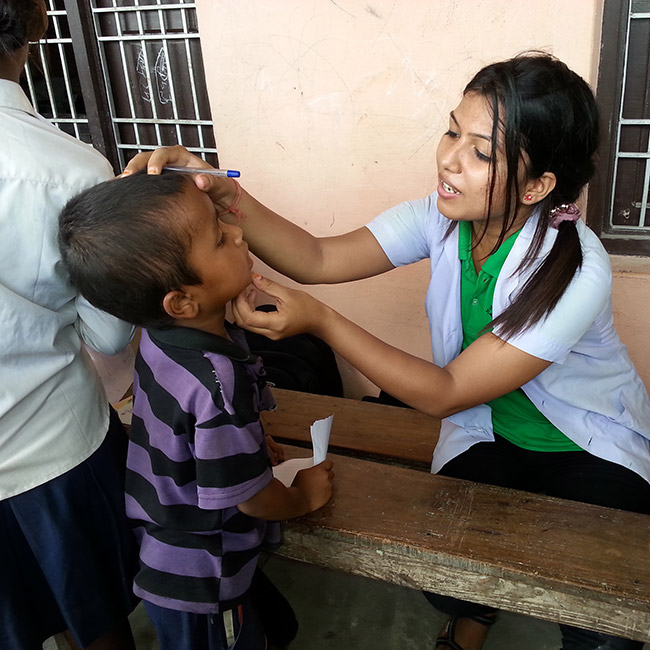 Meet Alpha Pokharel. She is a graduate of nursing science and is passionate about global health.  Give to change-makers like Alpha today.