Although our WMI Scholar program stands at the forefront of our mission, our legacy projects play a role in WMI's vision for impact. 
When WMI was founded in 2005, Tom Wells was already working with the YMCA d'Haiti. WMI's efforts to gather and send clothes to help the Haitian people after the devastating 2010 earthquake were overwhelmingly successful, resulting in an astounding 12 shipping containers of clothes and supplies. The empty containers formed the impetus of what has become such a successful infrastructure program. Since 2012, we have built six container YMCA Community Centers. These buildings provide the local community with access to a diversity of resources previously unavailable.
This year, 17 construction volunteers traveled to Jacmel, Haiti, to build a community center in memory of Andy Topp, who was instrumental in the Container YMCA project since its beginning. Thanks to the hard work and support of many, the Andy Topp Community Center YMCA was completed in May.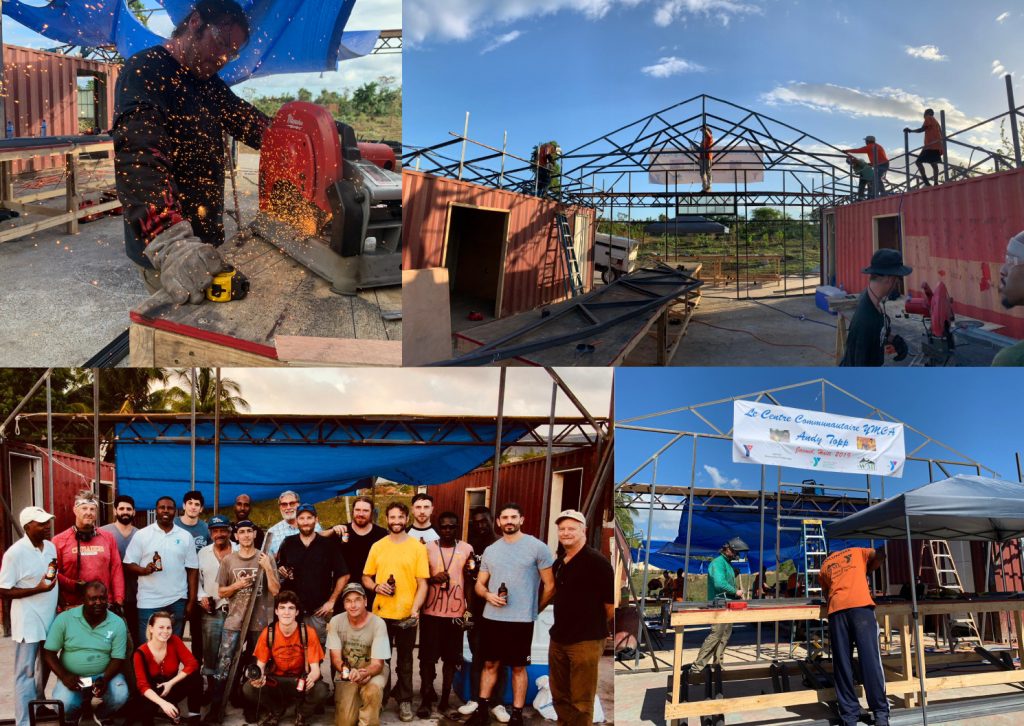 WMI donates books to numerous organizations that work with children and young adults. WMI also participates in The Book Angel program, which began in 1998 at Deerleap Books in Bristol, Vermont. Each year, we receive hundreds of children's names from social service agencies in Addison County, Vermont. WMI orders books based on the interests of each child and these books are delivered to them during the holidays.
We helped groups that appreciated donation of books